As the end of the financial year is just around the corner, are you ready to Finalise
payroll and undertake all compliance requirements for 2022.
As an employer,
You need to finalise EOFY STP reporting
Annual Reconciliations with Revenue SA for Payroll Tax
Annual Reconciliation with RTWSA
Superannuation monthly and Quarterly payments
EOFY STP Finalisation due dates are as follows,
You need to make the STP finalisation report by 14 July 2022.
If you are an employer with closely held payees, you can make an STP finalisation declaration till 20 Sep 2022.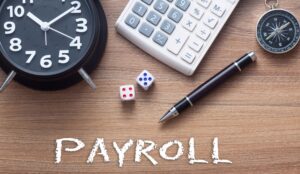 For further information, please click the below link:
https://www.ato.gov.au/business/single-touch-payroll/start-reporting/end-of-year-finalisation-through-stp/
If you need any help with your payroll, please contact our bookkeeping team.
Our dedicated team is here to help!